Leave a comment
April 15, 2012 by yamakashi
Via Scoop.it – Scenario 25 club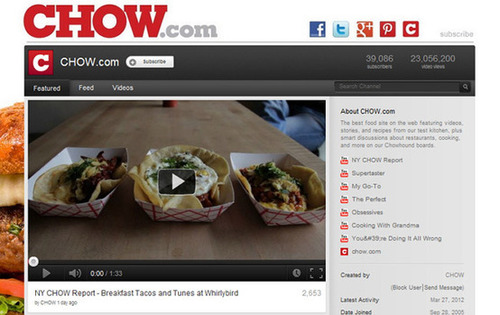 Excerpted from the article:
"Today we'll explore four ways to optimize your YouTube channel to ensure your videos are being discovered, watched and shared.
1. Optimize Your Videos Metadata:
In terms of YouTube, the metadata makes up the title, descriptions and tags of your videos.
Optimizing these key sections of your video content will help rank your videos in both Google and YouTube.
– Write a concise, descriptive title using key phrases that people would search to find your video, but also incorporate YouTube's Keyword Suggestion Tool.
– Each of your videos should have a lengthy description of what the video's content is all about.
Always include a relevant URL to your website.
– Adding ten to twenty tags per video is an ideal way to make use of keywords relevant to your video but that couldn't naturally fit in your title or description.
2. Use Descriptive Playlists:
There are a few benefits in using playlists to organize your video collections on YouTube when it comes to achieving greater visibility to your channel's content.
– Begin grouping videos of a similar topic into playlists.
– Use keyword focused titles for your playlists.
– Write a keyword focused, accurate description for the playlist.
3. Make the Most of Annotations:
YouTube annotations are a way of adding interactive commentary to your videos. They act as a call to action on your content to help drive a viewer to complete a certain task, such as subscribing to your channel, watching more videos, pausing the video, adding a comment, following your brand on Twitter or Facebook and among many others.
There are six different types of annotations:
– The Speech Bubble…
– The Note…
– The Title…
– The Spotlight…
– The Label…
– The Pause…
4. Brand Your Page Consistently:
Branding is important no matter the marketing channel. Many features for branding your YouTube channel are free and should be taken full advantage of.
– Upload a Custom Background…
– Showcase Your Other Social Channels Everywhere…
– Custom Banners and Layout as a Brand Channel…"
In the article each element is analyzed with useful information and many examples.
Read full interesting article here: http://j.mp/IJj4Im